Why The TGB Blade 520SL EPS Is The Only Farm Quad You'll Need
Powerful, durable and agile the TGB Blade 520SL EPS offers everything you need in an ATV quad bike.
The TGB Blade 520SL blurs the line between a quad bike and a fully functioning workhorse that's a machine.
Therefore it's no surprise that this quad bike is made with the agricultural worker in mind. Helping farmers get from A to B on many different and challenging levels of terrain.
And being one of the most popular quad bikes on the market today, the TGB Blade has been selling worldwide for over 20 years and has no doubt become a popular quad bike amongst farmers and alike.
With a powerful and almost unrivalled 503cc high-torque engine, the 520SL EPS easily gets through challenging terrain.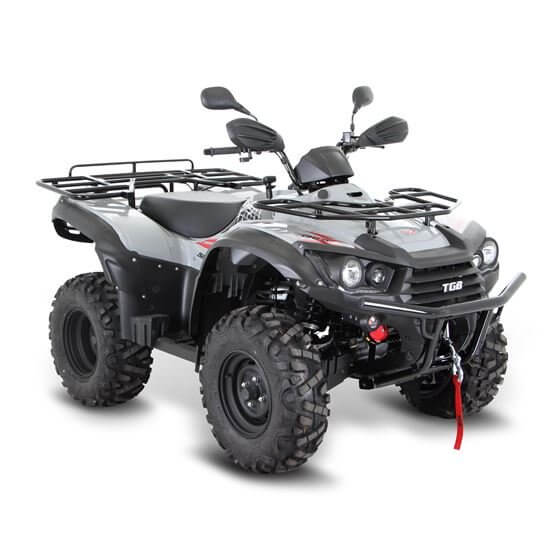 The Electric Power Steering (EPS) makes handling this quad bike a dream! Smooth and responsiveness, ideal for when driving in the rain and on muddy ground. As well as giving you more control over the vehicle when carrying heavy-duty items from one place to another.
All in all, the EPS system on the TGB Blade 520SL takes the pressure out of driving and instead, replaces it with a more comfortable and enjoyable ride.
Fully equipped with a tow bar and a winch to help move difficult and heavy objects. 2 or 4 wheel selectable drive, automatic driving and a digital display, meaning that everything works in your favour when driving the TGB Blade 520SL.
And it doesn't end there, the TGB Blade 520SL offers a whole host of features that easily make this quad bike one of the best on the market today!