As we look to turn into the warmer Spring months, many of us are looking forward to the longer daylight hours and general warmer conditions. However, for those that work on local farms or own smallholdings, welcoming the new season also means welcoming their busiest season of the year.
Spring is an especially busy season for farms. With numerous preparations in store for the months ahead and the general maintenance following the Winter, it's vital for workers to be equipped with the correct tools for the job.
After all, why make the workload harder, if there's a tool for the job, right?
And that's where we come in…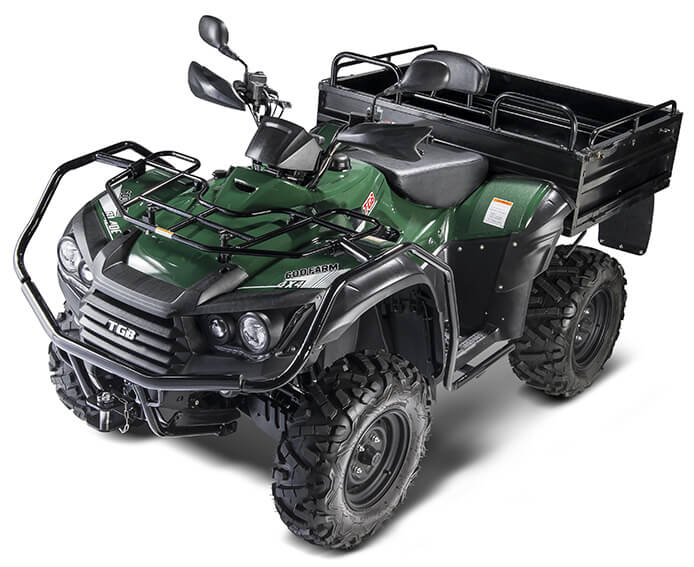 TGB's Workhorse: Landmaster 600
If you're looking to plough through your Spring duties, there is no better tool for the job than TGB's Landmaster 600.
Combining a nippy 560cc 4-stroke single-cylinder EFI engine with all the functions and capabilities of a UTV, the Landmaster delivers exceptional agility and manoeuvrability.
For starters, you can forget all about those stressed and tired arms at the end of the working day. The Landmaster takes all the brunt as it comes equipped with electronic power steering as standard.
But standard features don't end there. This workhorse also comes equipped with a 3-way open cargo bed, making it the perfect all-rounder for both farms and smallholdings. Forget hitching up your trailer for those smaller jobs. simply load up and away you go.
5 Year TGB Manufacturer's Warranty
If the spec wasn't enough, TGB is now offering all riders extended peace of mind with the longest manufacturer's warranty currently available on the market. Customers can now enjoy a brilliant 5 years warranty on all quad bikes in the TGB range!